Choosing a Christmas gift for a loved one is a festive and rewarding moment, but could get difficult at times. We all want to surprise, to please and gift something that will be kept and used. It is quite easy to get lost with so many options around.
The perfume often imposes itself as a sure value. Why? Because it triggers its user's emotions, memories, pleasure… In this article, we will try and guide you in buying a perfume.
The options are unlimited, and each season sees new fragrances emerge. So for those who get lost here is our advice: why not take inspiration from the essence of Christmas, the gifts of the Three Wise Men?
The main offerings they were bringing were gold, frankincense and myrrh. If we replace the gold with the amber, a scented note, we get three scents: amber, incense and myrrh. Three natural essences evoke mythology, religion, fantasy… Mysterious names, imaginary liquids yellow and amber springing from trees (or fountains as in the Thousand and One Nights).
Yet for perfumers, amber is a flavor (we do not speak, for the moment, of ambergris or amber, resin odorless) and oliban (frankincense) and myrrh are two resins exuded by two trees, Boswellia Sacra and Commiphora myrrha.
These three notes are rather notes of backgrounds, balms to give an oriental touch to the perfume, with sweet, warm facets, both opulent, but also spicy, greedy and fresh.
Perfect for the holidays at the end of the year!
Créassence's creations
Créassence often uses these notes of funds, through various creations created for Histoires de Parfums: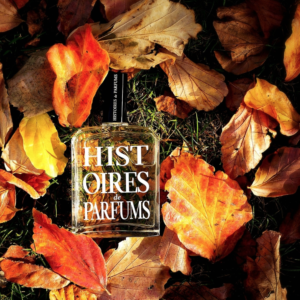 1/.4 A fanfare of scents: a perfume exclusively composed of natural natural essences, but with a very modern twist. A velvety, amber perfume that is profoundly carnal. The only risk is drunkenness.
Ambre114, a majestic amber. A roller coaster of olfactory emotions, an extremely erotic perfume.
1826, amber and white flowers: a dance in perfect balance, a music for our senses.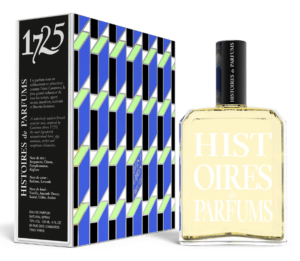 1725, A fern that is not a fern (aromatic notes are tempered by amber), a classic that is not a classic (star anise and liquorice add a touch of fantasy). To all the Casanova out there, this fragrance will make you irresistible
Amber and fruits: designing a masterpiece? Yes, with 1804 the mission was accomplished. An Amber Flower bouquet, in remembrance of George Sand's bond uniting her with nature, warmed with heady Spices and coloured by sweet Fruits.
What about scented boxes?
Our recommendation: be careful! Instead, we recommend using moisturising milk with a neutral scent on the body, as well-hydrated skin will help your scent last longer. Apply scented milk only on the wrists and on the neckline.
What to do if you receive a perfume that is not to your liking?
Try to tame it little by little … you could begin by using it on your wrists and on the hem of your skirt, away from the neck to avoid migraines. From time to time, according to your movements, the olfactory molecules will reach your nose and awaken your senses without appearing invasive.
How to get a personalised gift?
In the perfume store, you could explain the personality of the person to whom you wish to gift the perfume and get some guidance from an expert who can recommend suitable perfumes. Moreover, you can come and visit us in the boutique Histoires de Parfums, 11 Rue du Roi Doré in Paris to get a unique experience and try a perfume that exactly matches your desires and requirements.