Spring is finally here: nature seems to have woken up gradually from its long winter sleep and flowers start spreading their colours, and their smells.
At Créassence, we work a lot around flowers. We select the best qualities of essences and absolutes from all over the world to integrate them into our creations.
ROSE

It is considered the Queen of Flowers. Rose is a symbol of femininity and elegance, which is why it is often considered as a feminine note in Western countries. However, in the Middle East, it is also very popular amongst men, and used in masculine perfumes. There are two varieties of roses, both appreciated by perfumers. The Rose Centifolia also called Rose de Mai, comes mainly from Grasse, and is the rarest and most expensive type. The Rose Damascena comes from Turkey or Bulgaria.
The flower has a sweet and delicate smell, whereas the essential oil extracted from the Rose surprises with its liveliness and power, and its absolute is more round and honeyed. The Rose is a key material for perfumers who are often put it forward in their creations.
For example, the Chloé Eau de Parfum is based on a powdery rose that is both delicate and elegant.
It is at the heart of the perfume created specifically for the city of Chartres, which recalls the beauty and elegance of this city.
JASMIN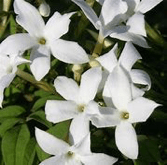 Mainly found in India, Egypt and southern France, this small white flower represents love and sensuality. In Tunisia, people offer white jasmine as a proof of love. It is also the emblematic flower of the country. Its absolute, which has a fruity scent, solar, animal and sensual, is very popular in perfumery. Jasmine is a very luxurious raw material because of its low yield. Indeed 7 million flowers are needed for the production of one kilogram of Jasmine extract which explains its very high price.
ORANGE BLOSSOM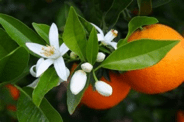 Harvested mainly in Morocco and Tunisia, this small flower was particularly popular in the time of Louis XIV. It can be extracted in many ways. Its absolute has a sweet, waxy, orange and animal smell. Its essential oil, which is called Neroli in reference to Princess Nerola, has a greener, more citrus and fresh smell.
The Orange Blossom is sublimated in the brand new Flower by Kenzo Eau de Vie perfume created by the famous Alberto Morillas.
Perfumers appreciate it especially for its dual personality, both innocent and sensual. It is mainly with its soothing and sweet aspect that we have worked to create Plume d'Oranger fom Guêpes et Papillons.
IRIS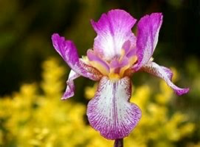 Grown mainly in Morocco and Italy, the fragrance is extracted from the rhizome. It gives off a powdery, woody, dry smell of violet. While most flower extracts are usually quite expensive, the iris can reach 50 000 € / kg.
In Dior Homme, the perfumer Olivier Polge highlights its absolute, combined with Vetiver, for a woody, powdery and green finish.
TUBEROSE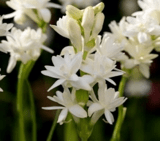 Also very expensive, this heady white flower grown in India has a powerful floral and mysterious scent. Dior puts this plant in the spotlight in its fragrance Poison, associated with Sandalwood and Patchouli.
Gérald Ghislain loved this flower so much that he created a trilogy of fragrances around it for his brand Histoires de Parfums.
YLANG YLANG
This small yellow flower is mainly found in Madagascar and Reunion Island. Known for its relaxing and regenerating virtues, it is highly appreciated by perfumers. It is by fractional distillation that an extract is obtained, the price of which varies greatly according to the different fractions. Often associated with monoï, Ylang Ylang owes its success to its solar, milky and fruity scent. It is used to give character to a fragrance and frequently found in exotic and summer fragrances.
The Yves Saint Laurent Scénario d'Eté perfume is a good example of a fragrance based on Ylang Ylang.
We find this beautiful warmed flower with amber notes in the last perfume we created for the blue collection of Histoires de Parfums.
Other flowers such as Geranium, Magnolia, Champaca, Broom … can also be extracted. However, while many flowers give off a powerful and delicious scent, very few of them let us extract it. A large part of the flowers are said to be "mute" and force perfumers to replace them with synthetic molecules. We work, for example on a Lily of the valley with hydroxycitronellal, on a Violet with ionones and a Freesia scent with linalool.
Spring also brings the smell of fresh and green notes that unfortunately cannot be obtained naturally. Chemists have therefore synthesized several molecules including cis 3 hexenol, which smell reminds of freshly cut grass, stemone that reminds the smell of fig tree, and triplal which smells of flower stalk.