Créassence is not only a French perfume house creating bespoke fragrances, but also offers various workshops for your corporate or private events, and Team Building activities.
Whether it is to federate your teams, or simply to offer your guests a special moment, Créassence has developed several innovative formats to introduce the art of creating perfume. An original idea that appeals to both women and men and is very simple to implement.
the Team Building Workshop
During this exercise, participants are introduced to the formulation and the art of mixing aromatic notes. The objective, established by the client, can be to create a scent that represents the company they work for or simply to make a fragrance that relates to a defined theme.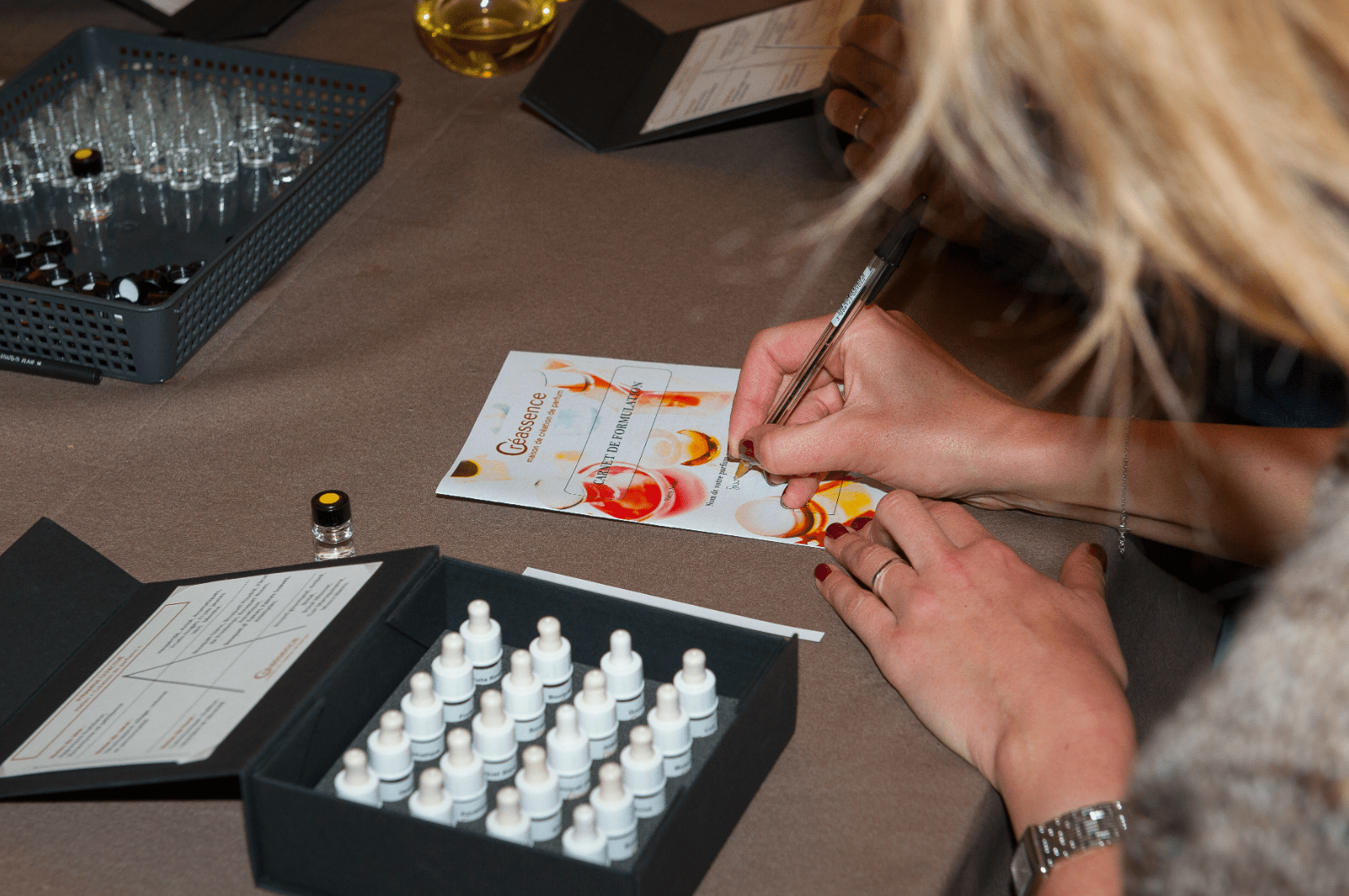 This workshop works well in teams, where each member contributes to the creation of the customised perfume. To reach this objective, discussions, debates and arguments are necessary to allow members to reflect together on the values of the company, and the image they wish to represent through the fragrance.
Teams are given a kit of different scents, representing the top 20 notes found in women's and men's fragrances, packaged in dropper bottles. They mix notes of their choice that will allow them to translate the desired olfactory identity. This exercise is very playful as participants often do not recognise notes to which they are exposed very frequently. It is a great way to learn new skills while having fun.
Surrounded and guided by our team of experts, the participants devote themselves to the formulation of a scent that corresponds to their expectations. They benefit from several trials and then get to keep their creations.
Each team presents its fragrance to all participants and a jury chooses the most representative fragrance of the theme.
The format of the Team Building Workshop is bespoke, designed around your needs and criteria. The number of participants can range from 10 to 100 and the location can be chosen by you, a meeting room, an outdoor site, a hotel, a restaurant, an emblematic reception room or any other prestigious venue like a museum, or a mansion for example.
Events Workshop
The process is similar to the Team Building Workshop, the only difference being that each participant thinks individually about the scent he wants to create and then develops his own formula, rather than working with a team. It is possible to offer several options to the participants: they can either create the perfume of their choice, according to their own tastes, or they can devise a fragrance which represents a theme defined by the organisers of the Workshop.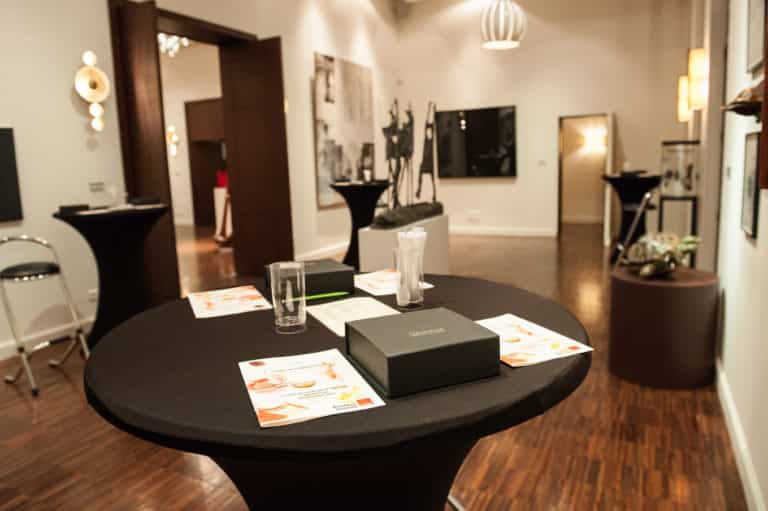 This format is particularly popular for cocktail receptions and parties, during which we set up several open access positions throughout the room and can therefore accommodate a large number of people. Each guest has the opportunity to participate whenever he wants and spend as much time as he wants. Our experts are available to answer questions, pass on their knowledge, and of course guide participants.
The guests always leave with their creation, which is a high-end and personalised gift.
Why choose a Perfume Creation Workshop?
An original idea that appeals to both men and women
An ideal format to federate teams, by making them live an instructive moment, playful and interactive
The opportunity to discover the experience of creation, through a moment of sharing and discovery
An experience that highlights the taste of luxury and the art of living in the French way
An effective way to reflect together on the values of the company and translate them in an original way, without taboos
At Créassence we focus on providing an unforgettable moment, creating a qualitative and upscale experience. Our expertise and savoir-faire will ensure that participants receive qualitative skills in a relaxed atmosphere.
Our added value :
Creation by a perfumer of a kit including chords that represent the 20 main notes found in the feminine and masculine perfumes
Use of high quality raw materials and professional equipment, identical to that used in our creation laboratory
Presentation and guidance throughout the workshop by experienced professionals: perfumer-creator and / or evaluator