If you haven't heard from us in a long time, it's not that our creativity or that of our customers was confined!
On the contrary, you will see below that we were able to give free rein to our creative force, in very different fields.
Les petites cigales :   
Véronique, the creator of this concept store with a cozy and authentic atmosphere, used to spray the boutique with a mixture of different fragrances that she liked. Its customers wanted to be able to repeat this experience at home.
This is how we were able to create under her artistic direction the olfactory signature of Les Petites Cigales: a scent that opens with the vitamin and sparkling freshness of Bergamot, Orange and Petit Grain Bigarade to flourish with the floral notes of Orange Blossom and Ylang-Ylang.
Âme buissonnière :
What's more charming than this "olfactive jewelry", which reinvents the perfume gesture by inserting the scents into jewel cases.
Each scent takes us on a stroll through our emotions and memories.
« Plein été » transports us languidly on a beach in the sun for a moment of idleness.
« Week-end champêtre » accompanies us on a bucolic stroll through the flowering meadow.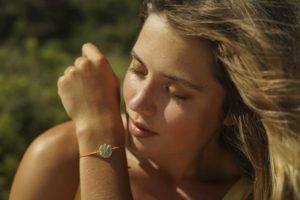 Sprekenhus :
A brand in the polished clean and minimalist Norwegian style, with which we collaborate regularly.
We recently declined the Amber Infatuation scent we created, one of the bestsellers in the range, into a home oil that prolongs the pleasure and surrounds your abode with this fragrance:
Say Moment : 
While we were confined in our homes, Eva and Hugo invited us to travel. This Franco-Czech couple decided to tell their story through scents for a new brand of handmade organic wax candles.
SAY MOMENT is a story of alliances: alliance of the senses (taste and olfaction), alliance of cultures (Pacific Islands and heart of Europe), alliance of know-how (two young talents who wish to tell their story and their emotions).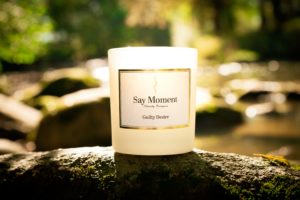 These 4 projects show us how much the work of a perfumer is to adapt to the demands of each client, to interpret their dreams and desires. But he must also respect their requests for confidentiality and this is the reason why we cannot tell you about other very beautiful projects for which we have created magnificent scents that have allowed us to explore very diverse universes: leather goods, jewelry, the world of sport, fashion,… or even reinforce the exceptional identity of a place.